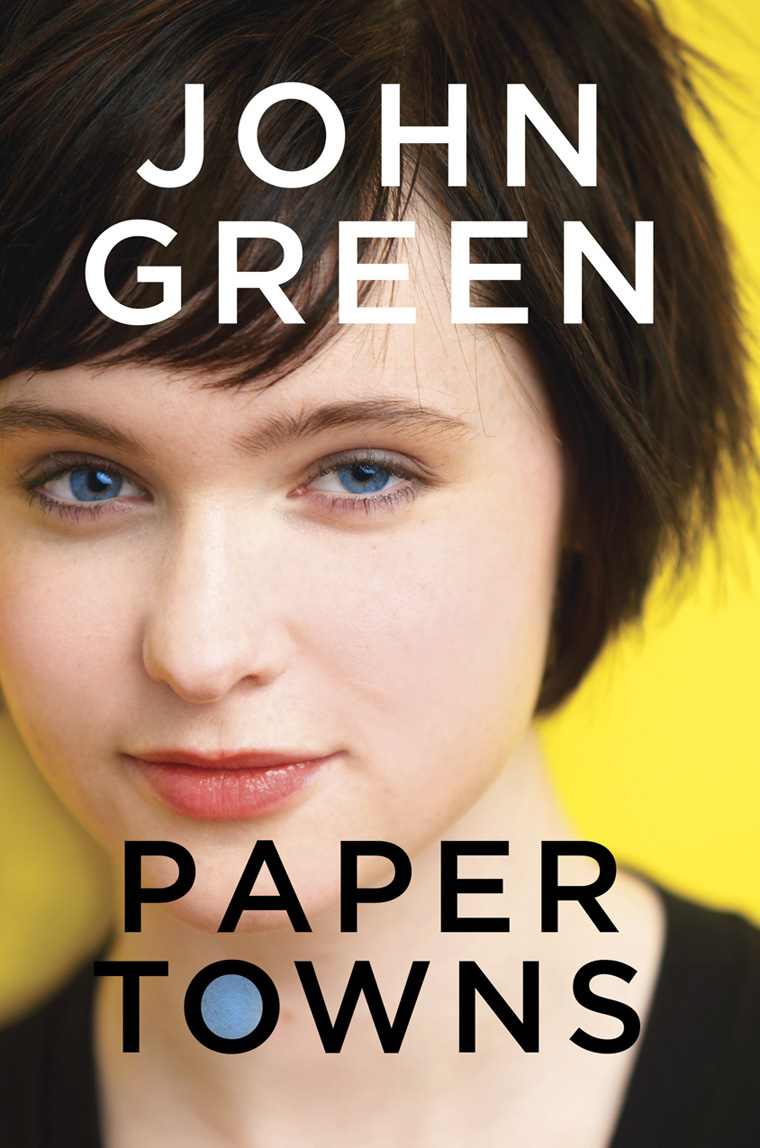 Quentin Jacobsen has spent a lifetime loving the magnificently adventurous Margo Roth Spiegelman from afar. So when she cracks open a window and climbs back into his life - dressed like a ninja and summoning him for an ingenious campaign of revenge - he follows.

After their all-nighter ends and a new day breaks, Q arrives at school to discover that Margo, always an enigma, has now become a mystery. But Q soon learns that there are clues - and they're for him. Urged down a disconnected path, the closer Q gets, the less Q sees the girl he thought he knew.
GREEN GENIUS. (A phrase borrowed from my good friend, who introduced me to John Green. And Cassandra Clare. But more on Cassie later.)
BUT ANYWAY. GREEN GENIUS IS KILLING ME.
I honestly could not find anything wrong with this book. Quentin and Margo were done to perfection, and... urrgghhh.... Margo is AMAZING. Quentin gets pretty amazing, too, but that's over the course of the book.
The supporting characters are funny, supportive (OH DUH SUPPORTING CHARACTERS), and really just a buoyant factor for the whole novel. Without them, Quentin probably would have gotten all depressed and then Paper Towns would just have been completely black. AND OBVIOUSLY, THAT'S NOT COOL. BECAUSE... GREEN GENIUS. (You can tell I'm going to keep saying that. *winks*)
The plot points were brilliant, and the quotes... epic as usual. I MEAN, WHAT ELSE CAN YOU EXPECT FROM JOHN GREEN?
Officially a John Green fan now, guys...
READREADREADREADREADREADREADREADREADREADREAD.